SpeedType
DESCRIPTION:

Gameplay is relatively straightforward: You have to defend Planet Earth by typing the names of asteroids flying towards it as fast as possible. You loose one health point for every hit of an asteroid. You die after 3 hits.
You can choose between 3 modes (two are time limited to 1 or five minutes, one is endless) and 3 difficulties.

If you finish the game you will be shown how well you did compared to other players.
Have fun!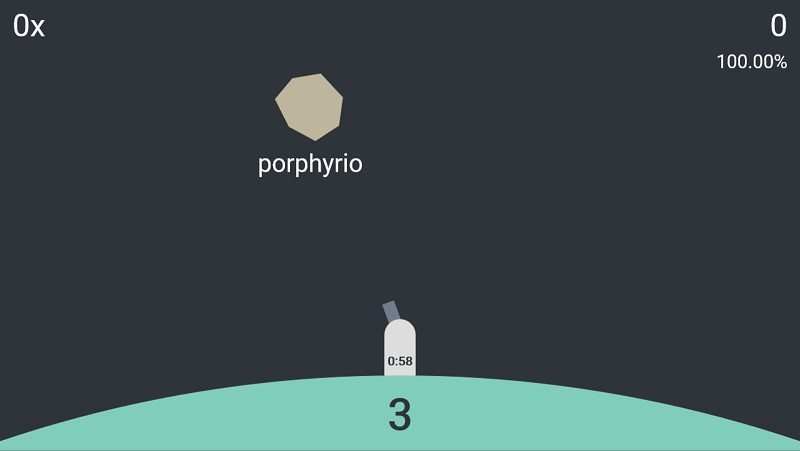 WARNING:

Since our wordlist is generated automatically you may encounter some more or less nsfw words. You can report them in the comments if you want.


THIS GAME IS STILL IN DEVELOPEMENT. IF YOU WANT TO HELP US REPORT ANY BUGS/ISSUES YOU FIND.